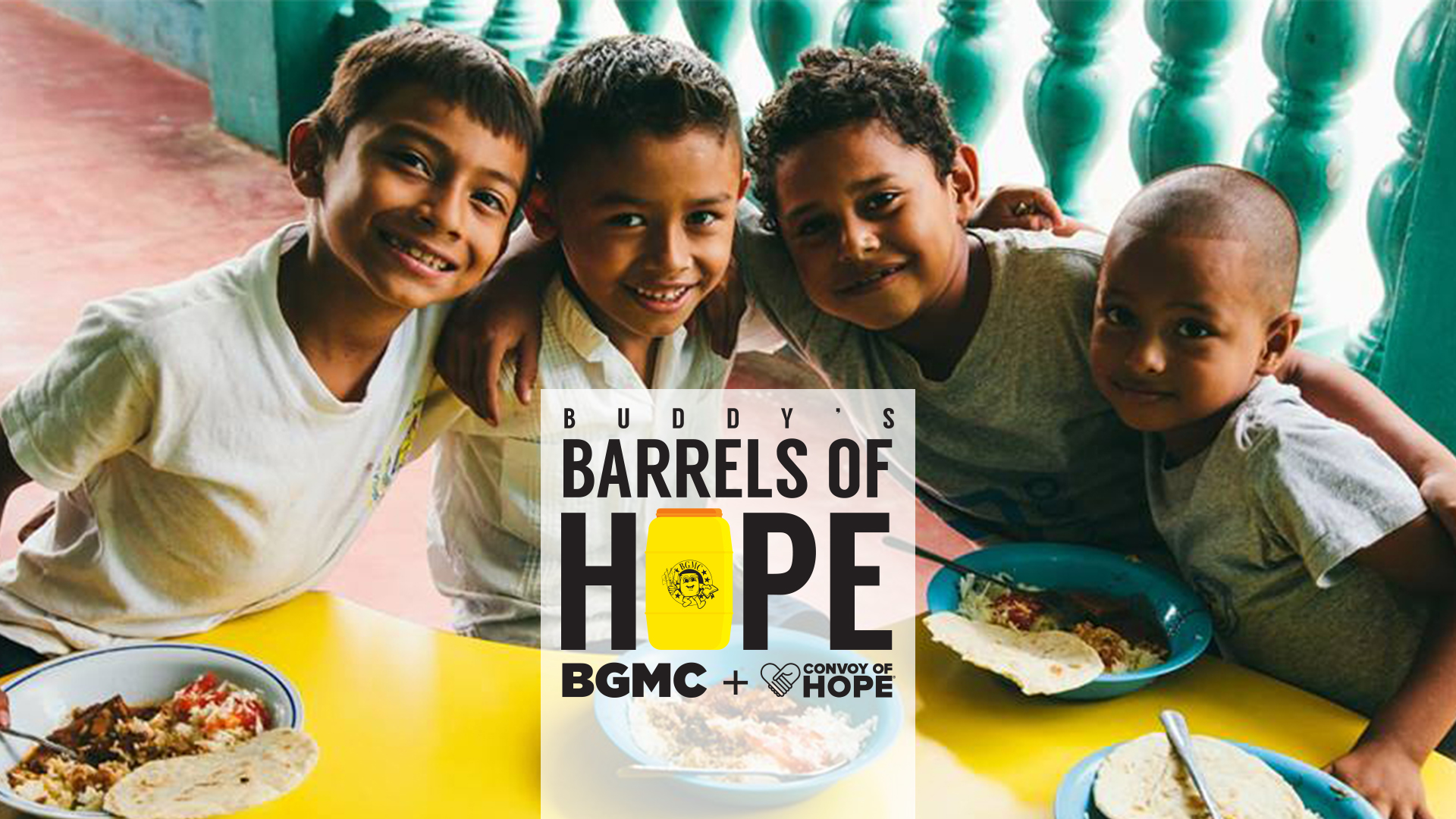 Barrels of Hope
July 1, 2018
In partnership with Convoy of Hope, BGMC is helping Assemblies of God missionaries who are doing their part to help end world hunger. Currently, Assemblies of God missionaries have programs to feed children all over the world, and Convoy of Hope is one of the primary supply chains for these nutritious meals.
Each day Convoy of Hope serves 160,000 children in 11 nations.
In Haiti alone, Convoy of Hope stocks a huge warehouse full of boxes and barrels of food to meet the need.
BGMC already provides much of that food. Yet there are missionaries who wonder if the food supply will run out, and we want to do more. There are approximately 170,000 children on waiting lists for this food. Imagine waiting... hoping... that your name would get to the top of the list just so you can be assured of one good meal a day.
Ending world hunger requires holistic solutions. These solutions start with a warm bowl of food. Food is the doorway to providing a child with an education, a healthier living environment, clean water, and an opportunity for a better life.
When Convoy of Hope provides our Assemblies of God missionaries with containers of food, it allows these children the opportunity to hear about the love of God in a way that they may have never heard it before. Our missionaries have a chance to demonstrate the love of God with a bowl of hot food.
We are so thankful for great ministry partners like Convoy of Hope. Currently, they feed children in Tanzania, South Africa, Philippines, Nicaragua, Honduras, Kenya, Haiti, Guatemala, Ethiopia, El Salvador, and the Dominican Republic.
While more than 126,000 children in 11 countries are being fed and cared for in our programs, we have tens of thousands more children on the waiting list.
66 million primary school-age children attend classes hungry across the developing world.
870 million people in the world do not have enough to eat.

Each container costs $7,500 to fill with food and to ship to a country where we are already making an impact. It only takes 33 cents a day to feed 22,500 kids. Help us help Convoy of Hope. Together we can send Buddy's Barrels of Hope around the world!
CLICK HERE to hear from the BGMC National Director about this project.
CLICK HERE for the Target Form for this project.
CLICK HERE to hear Kate's Story.