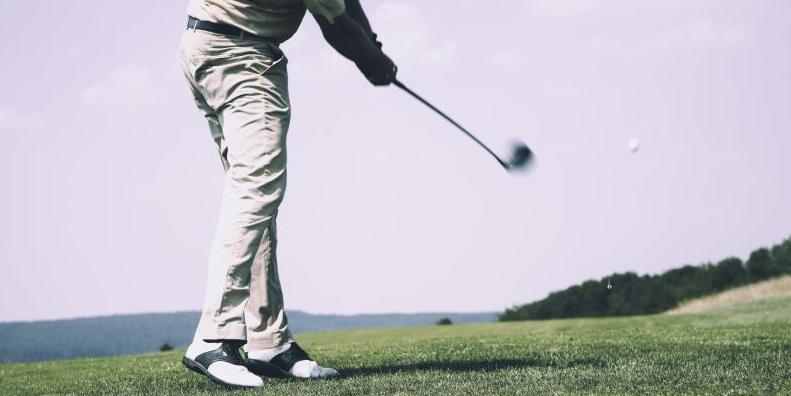 Children's Pastor Generates Nearly $14,000 for BGMC
April 2, 2018
"I wanted to make an impact on the lives of our church kids," says Brad Winkle, children's pastor of First Assembly in Victorville, Calif. "I wanted them to see how blessed they are and how they can be a part of something bigger than us-our city of Victorville and even California."
Winkle began to process how he could accomplish this global objective, how he could generate $10,000, and what type of fundraising event would utilize his skills. The end result was a golf tournament to raise funds for BGMC to help orphaned children in Cambodia.
Winkle says he enjoys the game of golf and understood how he could put on an effective golf tournament, so he put his plan in action. He knew that to make the most impact would be to surround himself with a team who could help him make the event a big success. Winkle put together a team of six helpers, and they began the planning just two months prior to game time.
Winkle began sharing his vision by doing 45-second video commercials in the adult morning services. Winkle says he was amazed when one businessman approached him following a video announcement and wrote out a check for $9,000.
Simultaneously, Winkle says he began to share with his church kids about how they could make a difference in the lives of orphaned children halfway around the world.
"I shared photos of the Cambodia children's home, asked the kids to think about what it would be like to be orphaned, and challenged them make a difference in the lives of Cambodian orphans," say Winkle. "We handed out the BGMC Change Agents offering boxes to the kids and challenged them to a six-week competition of boys vs. girls. Our weekly BGMC offerings tripled from $25 a week to $75 a week."
Then the tournament began. At 7:30 on the morning of November 8, the golfers began to arrive and register. In all, 37 golfers competed, and about 45 spectators came to cheer them on.
Winkle says that 12 businesses in the community made $100 commitments per hole for 13 of the 18 holes of golf played, and one company sponsor doubled his commitment. These sponsorships provided the businesses an opportunity to promote their companies by having their names listed in the promotional pamphlets and on 17 x 20-inch plaques that brandished their names.
Each player paid $80 to compete, and $25 from each fee went to BGMC. "As part of the tournament, we did a four-man scramble," Winkle says. "Golfers were divided into teams with four players per team. The winning team won a $50 gift certificate per player. We also did two other contests-longest drive and closest to the pin [closest to the hole]."
After the tournament, Winkle and his team put on a lunch for the players. There he had the opportunity to share about BGMC and the main objective of the tournament-to help put a roof on the building of an Assemblies of God orphanage in Cambodia.
Winkle says he surpassed his fundraising goal and that the golf tournament generated $13,954. As a result, Winkle more than quadrupled his offerings to BGMC in 2014. Better yet, Winkle was able to help a local group of kids reach beyond their own lives to make a global impact.
As far as advice to other children's pastors, Winkle says: "Do something you know how to do. If you know how to do big events or even smaller ones, then do one you can personally get involved in, enjoy doing, and can put your whole heart into. And don't fall into the trap of trying to be a solo act. Get teams around you who can help put on the event. We couldn't have found 13 sponsors if we didn't have a team effort and people who could help run the race with me."