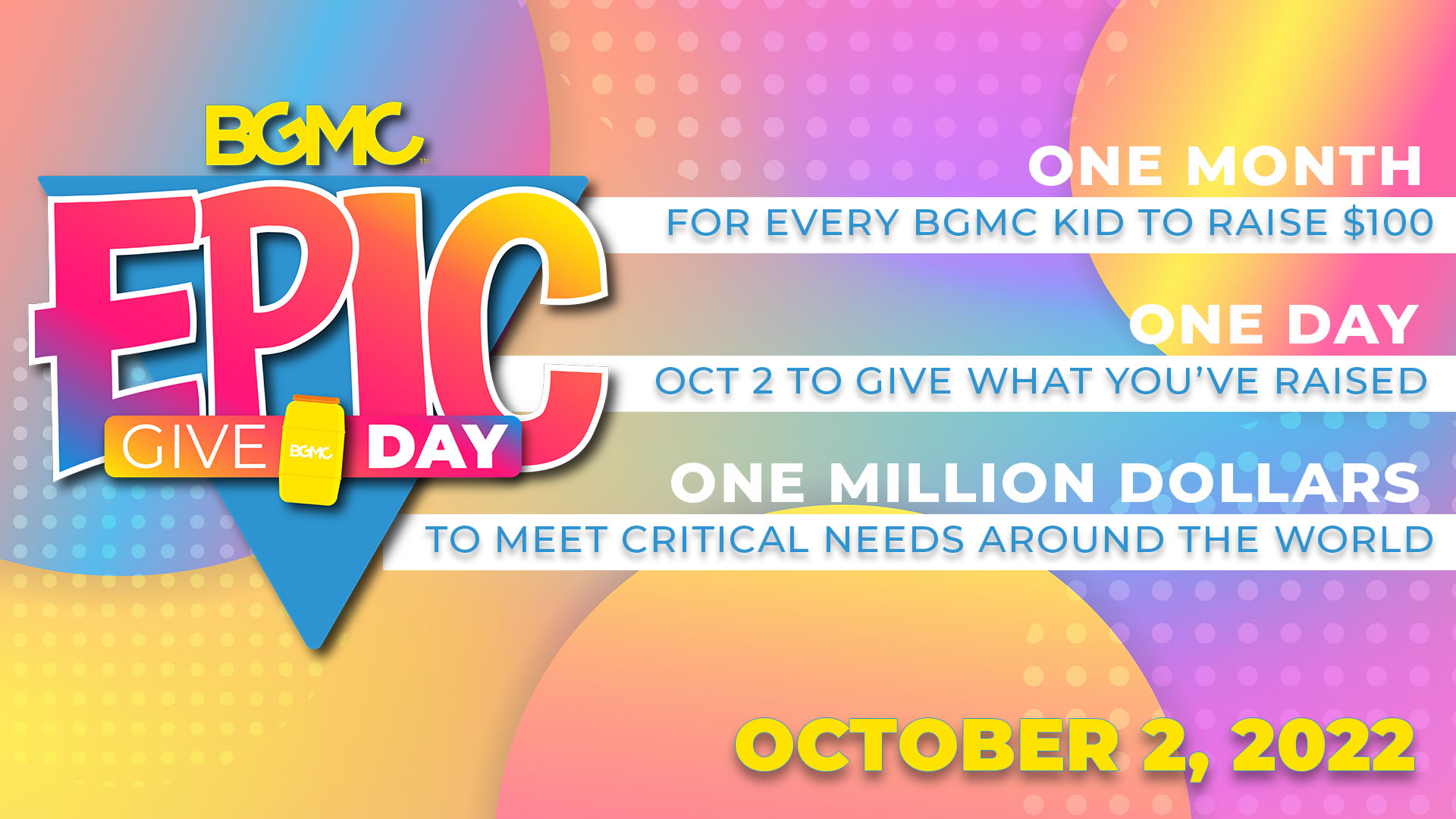 Epic Give Day 2022
August 16, 2022
BGMC Epic Give Day
What is Epic Give Day?
Around the world our Assemblies of God missionaries strive to reach the lost, train new pastors, plant churches, and provide food, water, medicine, and clothing to the needy of the world. Our missionaries are in great need of help from our kids, so BGMC is challenging our kids to do something EPIC! Between now and October 2nd, BGMC is challenging every kid in every AG Church to earn $100 for BGMC. Offerings are to be turned in on October 2nd. Our goal is to raise ONE MILLION DOLLARS during the month of September for BGMC! It will be EPIC!
Imagine at least ten thousand kids giving $100 or more to missions! That's a MILLION dollars! Will your kids be a part? Can they meet the challenge? Last year our September Epic Give Day total for the month was $919,312.50! Can we break a million this year?
What can kids do?
Kids are already doing amazing things as they strive to earn $100 for missions. Some kids are baking, vacuuming, cleaning yards, and mowing lawns. Other kids are selling things in garage sales, writing their relatives for offerings, and selling cold sodas. Kids are even cracking eggs on their dads' heads for every $10 they receive for missions. Some kids are giving out BGMC offering boxes and asking people to fill them during the month.
Epic Testimonies:
Last year one mom wrote: "I love how you are encouraging and informing our kids about missions. My kids have loved raising money for Epic Give Day. I believe it has built confidence in them and that they are making an impact on this world." (Her 5- and 6-year-old boys raised just over $300 with a garage sale.) Another girl picked and snapped green beans! Three kids had a bike-a-thon. Others cleaned lawns. What will your kids do?
Challenge your kids to pray and ask God how they can earn money for Epic Give Day and then get behind them and support them! Let's see God do something EPIC through your kids!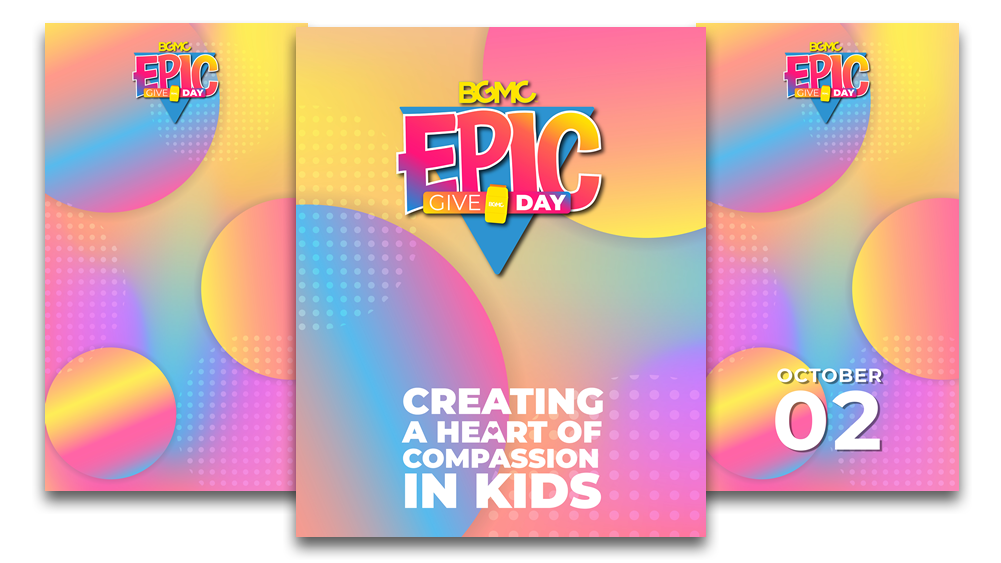 This is going to be EPIC.