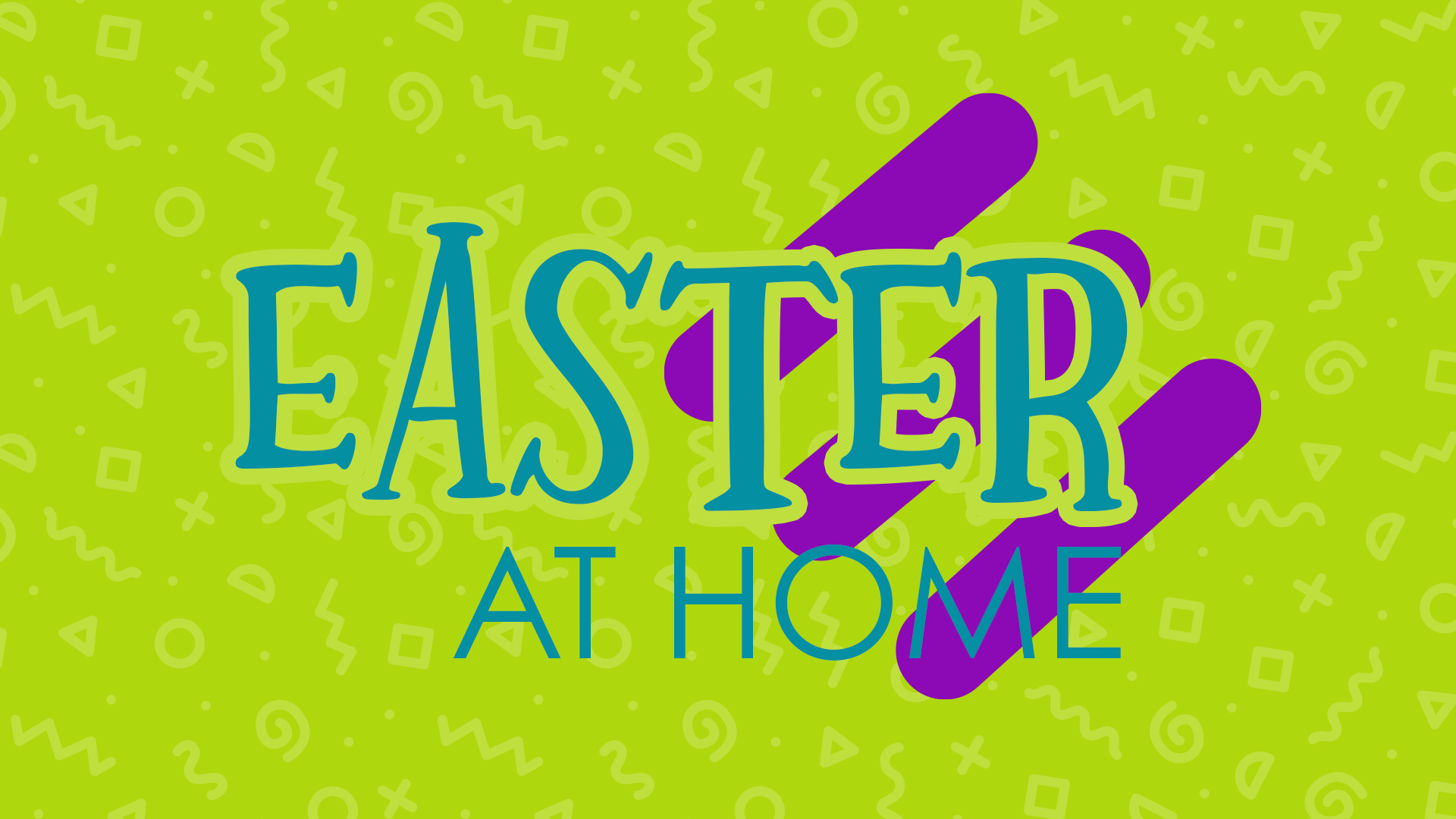 Easter at Home Resources
April 6, 2020
Easter 2020 will be remembered for a long time. What has traditionally been one of the highest-attended services in churches worldwide will be remembered as part of one of the most challenging situations the Church has faced in this generation.
We believe you are a minister who sees obstacles as opportunities for God to do something big. Your faith is solid, and you can just feel God is up to something in this season. You have a firm belief that God will show up and defend His name and His glory. Without a doubt, this Easter will be different but God's glory will be untarnished in the process. His Church is on the move, and you want to be part of it!
To help churches navigate this upheaval of ministry as we know it, we'd like to provide every church with complimentary resources to help shoulder the weight of this moment. One of the greatest dangers in ministry is solitude. This is our chance of reinforcing God's message to you: "You are not alone." The entire team of the Assemblies of God believes in you and is praying for you. Feel free to use the following resources as you see fit, with our compliments.
Sermon Helps:
Easter at Home Connection

: Assistant General Superintendent Rick DuBose shares his heart with pastors for a successful Easter at Home during this quarantine. While the rest of the resources will help you do ministry, this video is designed to help fill your soul.

Easter at Home Message Outline

: Rick has masterfully crafted a message outline which combines the hope of the Resurrection around Passover—a meal originally eaten with family in quarantine. This file is fully editable for you to add in your own stories and content, then deliver in a pre-recorded message or live with your congregation watching online.
Family Devotion:
Easter at Home Family Devotional

: This is a brief video for the entire family to watch together before eating their Resurrection celebration meal. This video unpacks God's provision of food to satisfy hunger and His provision of a savior to satisfy the soul. It ends with a salvation response, prayer, and blessing.

Easter at Home Family Discussion

: This downloadable document can be a great supplement to a meal by facilitating God-centric discussions across the generations.
Children's Lessons:
Easter at Home Children's Lesson Ministry Components

: These ministry components can be used in an online segment from your church to your families through YouTube, Facebook, or any other online delivery mechanism you choose. These components include: a themed countdown video, an interactive memory verse game, a lesson with Chuck the Duck, a Bible lesson video which features "God restores relationships," and graphics to help promote to your congregants all week long.
To help connect congregations across the nation, please encourage your families to post images on social media of their church services, the family meal, and any other creative celebration ideas by using the hashtag #EasterAtHome.