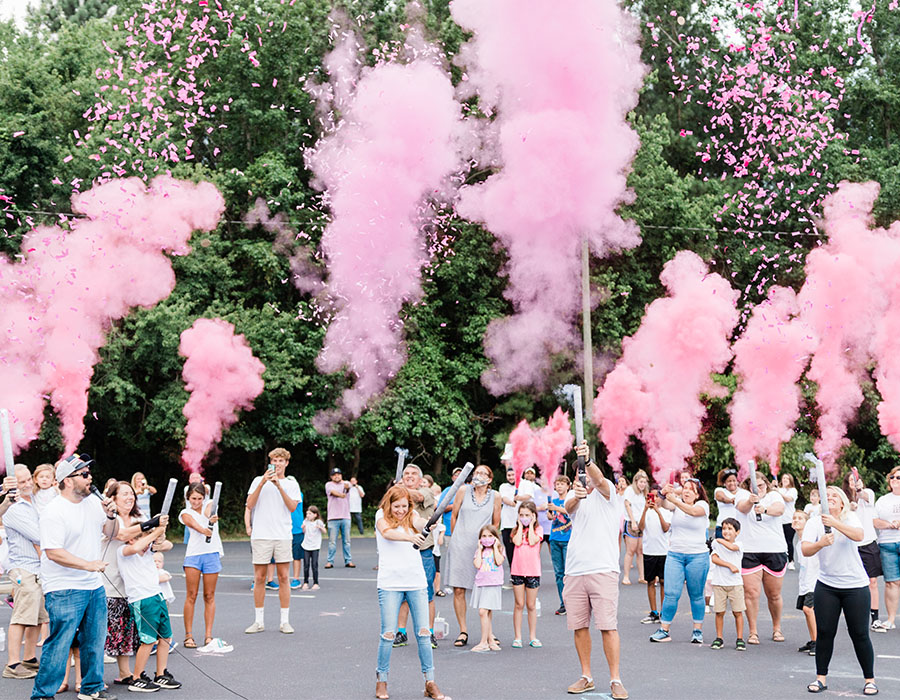 From Miscarriage to Miracle
March 9, 2021
For years, Jason and Larissa Cockrell struggled to begin a family. Two years ago, after announcing at 14 weeks that they were expecting, they lost the baby. The kids of their church grieved with them and prayed intently for another miracle.
Finally the miracle came! After announcing to the church that they were expecting, Jason and Larissa held a gender reveal… in the middle of Covid! In order to accommodate as many families as felt comfortable—families who had been praying with and for them—they held the reveal outside. Each family, spaced six feet apart, received a color powder cannon to shoot off after the countdown.
Jason and Larissa used the opportunity to teach the kids about God's great plan for every person, and that God decides whether you are a boy or a girl. They taught that doctors can usually see the gender at 20 weeks, and scientists can see in 7-12 weeks, but God knows from the very beginning!
The Cockrells expanded on the occasion by coupling it with their Buddy Ninja Challenge. Every month the church holds a special challenge. Any of the kids who complete 5 of the 12 challenges can become an Ultimate Buddy Ninja Warrior. The Ultimate Warriors will be honored at the end of the year. The challenge this month was to fill a baby bottle full of change, then on a designated day the bottles were emptied into either a blue or a pink bucket. The colored buckets represented two special projects for BGMC.
The challenge brought in over $500 and has proven that fund-raising can be fun! Challenges like this have encouraged everyone in the church to do at least something, and have led the kids' church to bring in over $9,000 for BGMC in one year!