The Dead Tree
September 23, 2021
The tree was dead. Absolutely, positively dead. It had not budded leaves in at least four years. Lifeless, it stood at the front of the property where a small group of Pentecostal believers met in Kudara, Russia.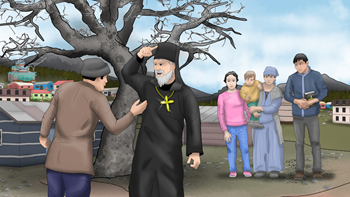 Probably no one would have noticed the dead tree that much, except for one thing. The local Russian Orthodox priest used it to taunt the Pentecostal believers. He said the dead tree proved they were not of God. He warned the townspeople to beware of this strange "cult." He did not approve of their religion, and the dead tree was his proof that they were in the wrong.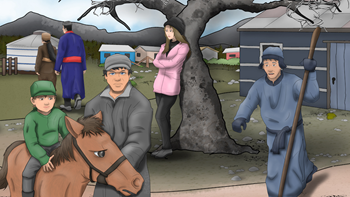 Valya Noskova, a graduate from the Siberian Theological Institute (STI), had helped to start that church. She dreamed of reaching the Buryat people who lived in that region. Most Buryats practice a combination of Buddhist and shamanist beliefs. Trees are considered sacred objects. The dead tree in front of the Pentecostal meeting place took on a significant meaning to the townspeople, and the priest's taunts put fear in their hearts. Valya found that church growth came slowly because of the dead tree and the taunts of the Orthodox priest.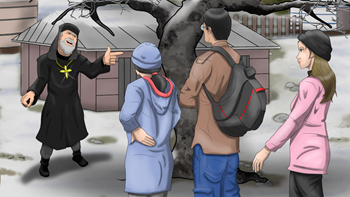 But Valya did not give up. Instead she invited two other STI graduates to come and help her. Their names were Arsenay and Natasha Grigorev. Arsenay was a former drug addict who experienced deliverance by the power of God. Now he is a firm believer that God can do anything.
When Arsenay and Natasha arrived in Kudara, they heard the accusations of the priest. The priest said over and over that the dead tree proved the Pentecostals were not from God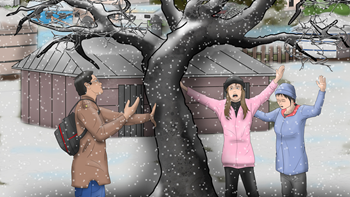 Arsenay was stirred to believe God would bring the tree to life. During the winter, he asked Valya and Natasha to join him in praying for the tree. Together they laid hands on the tree and prayed.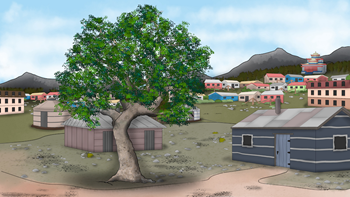 By spring, their prayers were answered. After more than four years of lifelessness, the tree was in full bloom! The miracle served as an object lesson for the entire village that Jesus is the Resurrection and the Life!
The Orthodox priest of that village has since been dismissed from his position. God always has the final say! Be praying for this church, that the villagers would recognize that God wants to bring life not just to trees, but to each of them.